Maingron/gaming/Super Mario Maker 2
About Super Mario Maker 2
Super Mario Maker 2 was published on 28.09.2019 by Nintendo.
Super Mario Maker 2 is (only) available for the Nintendo Switch.
In Super Mario Maker 2 you can build levels and publish them online and play levels from other people.
My opinion
Amazon shipped Super Mario Maker 2 one day early to me, so I was able to play Super Mario Maker 2 about 12 hours earlier than everyone else in Germany.
When I received the game, the first thing I made, was a Selfie, which I posted to Instagram and Twitter. If you want to view it, you can do that here: https://www.instagram.com/p/BzNfIG2FNhH/.

So, now to the actual game: I really like the game. Nintendo released Super Mario Maker 1 for Wii U back in 2015. This was already a nice game, but it had 2 big problems: Not many persons own a Wii U and over the time, the levels got really really bad, in many cases even unplayable. Those problems don't exist in Super Mario Maker 2, at least for now. 80% of the levels are really good and playable.
I already have a huge playtime and I can't stop playing. 10/10 for Super Mario Maker 2, if you like 2D Mario games.
Photos and Screenshots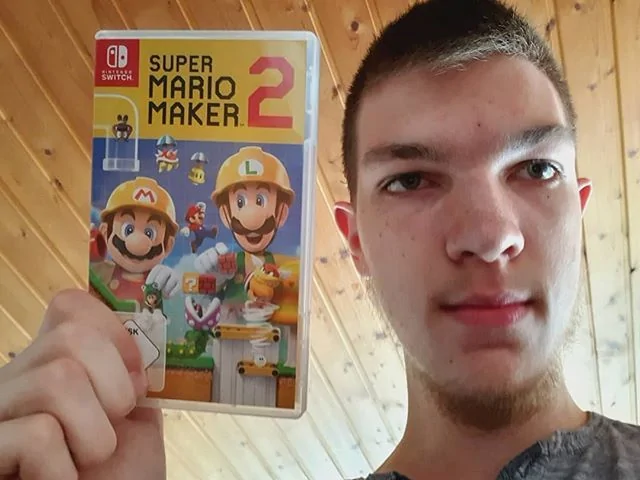 Me holding Super Mario Maker 2 in my hands.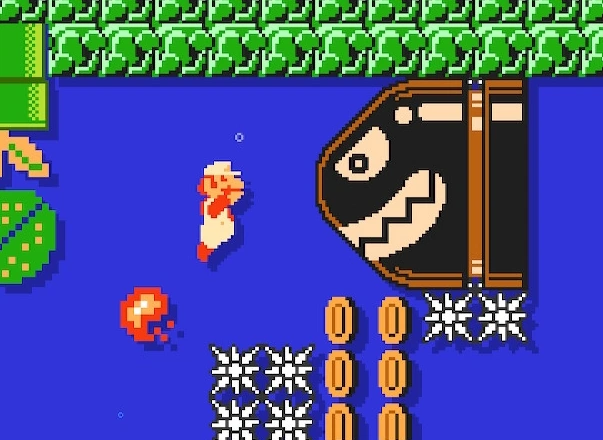 Actual ingame footage. Not more to say about this. 😅
---
Author: Maingron
Date of writing: 29.06.2019